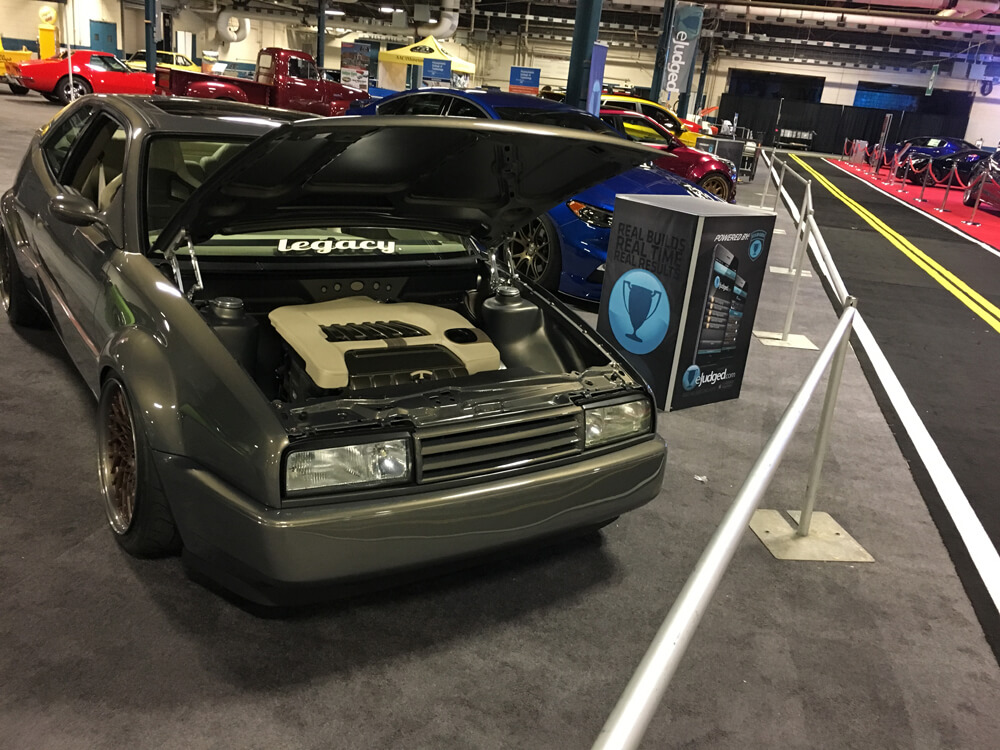 Harrisburg, PA – For the past few years we've been growing a relationship with the people behind the scenes at the Pennsylvania Motor Trend Auto Show. We started off a few years back just supplying a few custom cars to fill a display space left vacant by past contacts. After providing positive results the past few years, we've now grown this showcase to more than 6,000 sq. ft.  – keeping great company with the likes of Maserati, Dupont Registry, and the AACA Museum as the main attractions within the North Hall. The extra space gave us plenty of room to feature 16 cars from the region – ranging from a 1941 Willys truck all the way up to 2017 Hyundai and Ford models that recently made their debut at the SEMA Show.




Crowds packed the Farm Show Complex for four days while we showcased some of the best of what PA and our region has to offer. R Miller Autobody brought out two unique vehicles. Tony Kertulis's Ford Focus – featuring AirLift Suspension and some aggressive Rotiform wheels and a beast of a Wounded Warrior Edition Jeep. We're used to seeing them bring out the cool Volkswagen builds so this was a nice touch to switch things up and let the people from the area know that they can handle any task. Plus we know they have some pretty cool VW build stuff up their sleeves that we will no doubt be talking about soon enough. Ben, Caitie and Tim brought out some clean aired out current VW's – and our old pal from the WRteam days, Otis Thomas dusted off a cool mk4 Jetta he keeps in storage for a little reunion of sorts. Legacy Innovations from York, PA were kind enough to bring up their brand new Ford Fusion that debuted at SEMA just a few months ago – and we were also able to talk them into bringing up the amazing one-off Corrado they built along with Steve Nodarse. We recently chose this RHD, R32 swapped Corrado as our Top RealBuild of 2016… so it was beyond fitting to have it on display to kick off and preview 2017.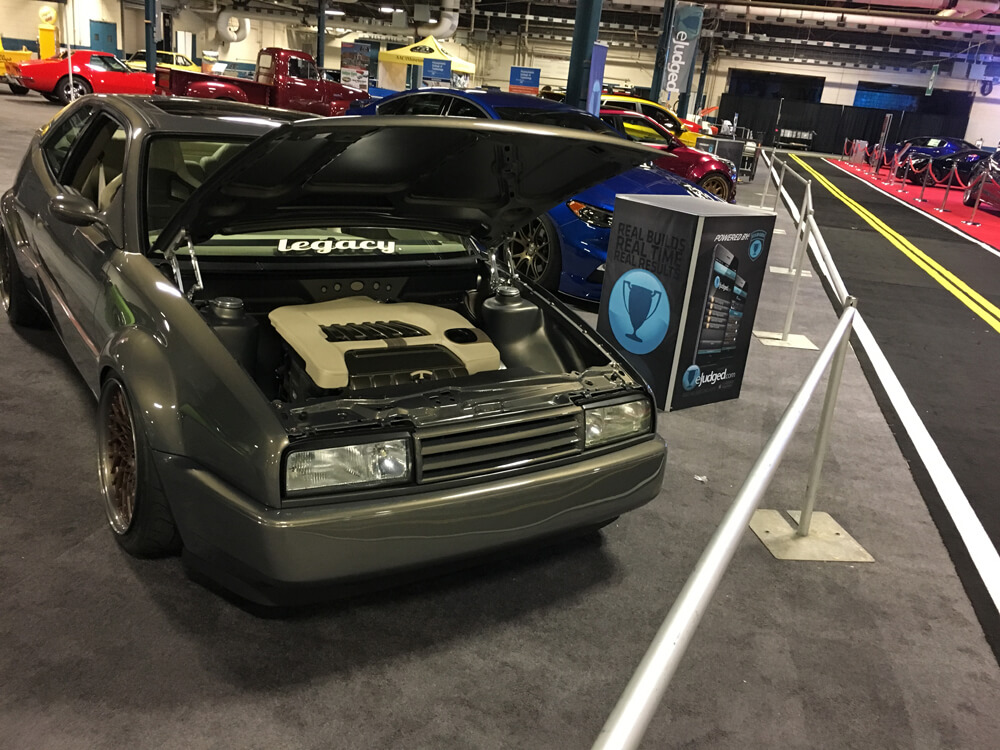 Lightner Motorsports also brought out some cool stuff that they recently debuted at SEMA, They had two OEM builds that they partnered with Gurnade Design with for Hyundai USA. The Tucson SUV sports a clean and simple style and features a cool electric skateboard theme. The Veloster build is much more aggressive and it features a set of VelosterFlares.com fender flares to match. It's great to see friends of ours continuing to work with Rotiform Wheels on their current SEMA projects. Dave also helped out on the classic and hot rod culture aspect of our display, transporting an amazing Factory Five Cobra rep built by his wife, Juliet's shop – Majors Select Collision Group. When this thing made it entrance on set-up day, everyone in the building just stopped and watched in awe as we found its display placement.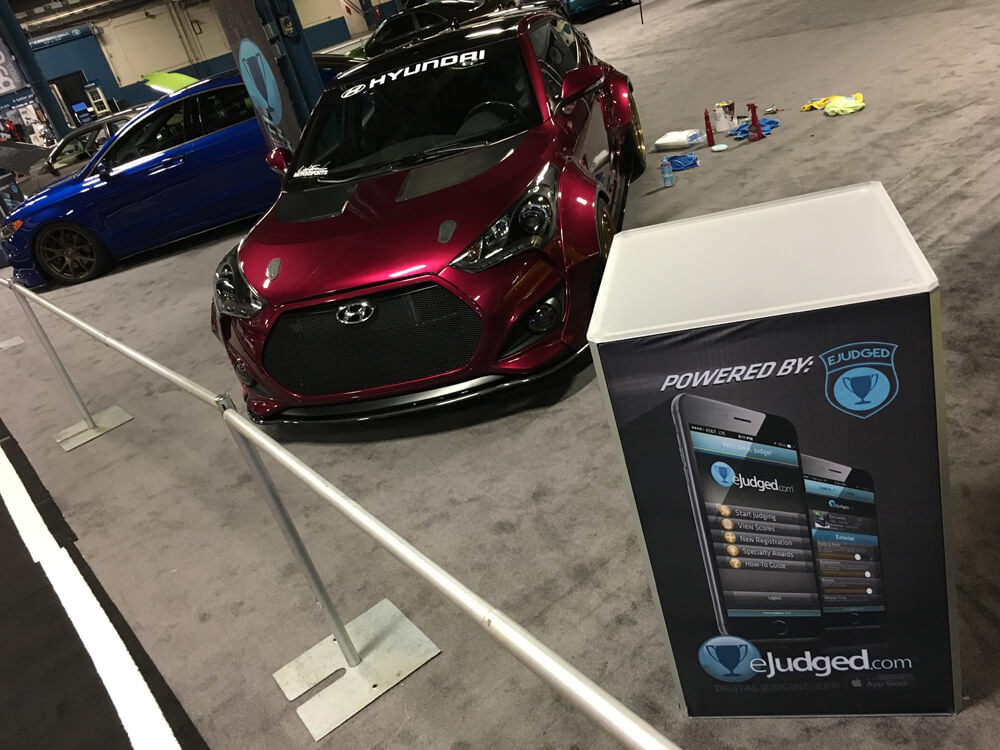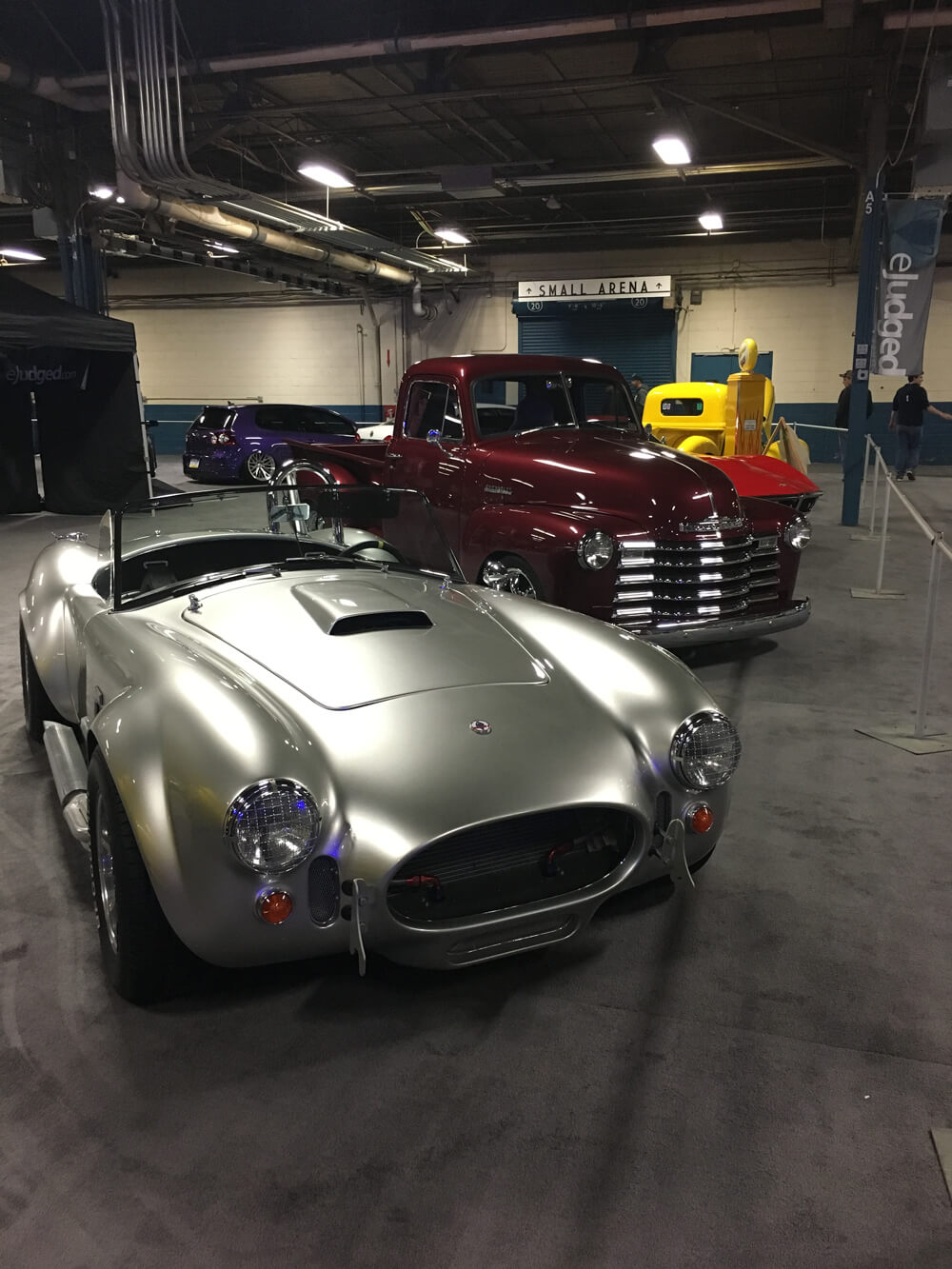 We also had some of our friends and favorite builders from around the area on display within our showcase. John Coleman brought out his super clean 240, which has come a long way in the few years since we first took notice to it. Fabian Purini brought out a new toy of his, an R33 Skyline that is sort of a work in progress, but was still looking clean and stunning for the auto show thanks to the guys at Urban Werks. Cassidy Kennedy brought out her fan favorite 400+ HP Civic for the display as well. Terry Goodman – Baked Goods Creative poppa – stopped out with one of the Willys from his collection as well. It was very cool to see good people with much different tastes in vehicles come together and have a great time.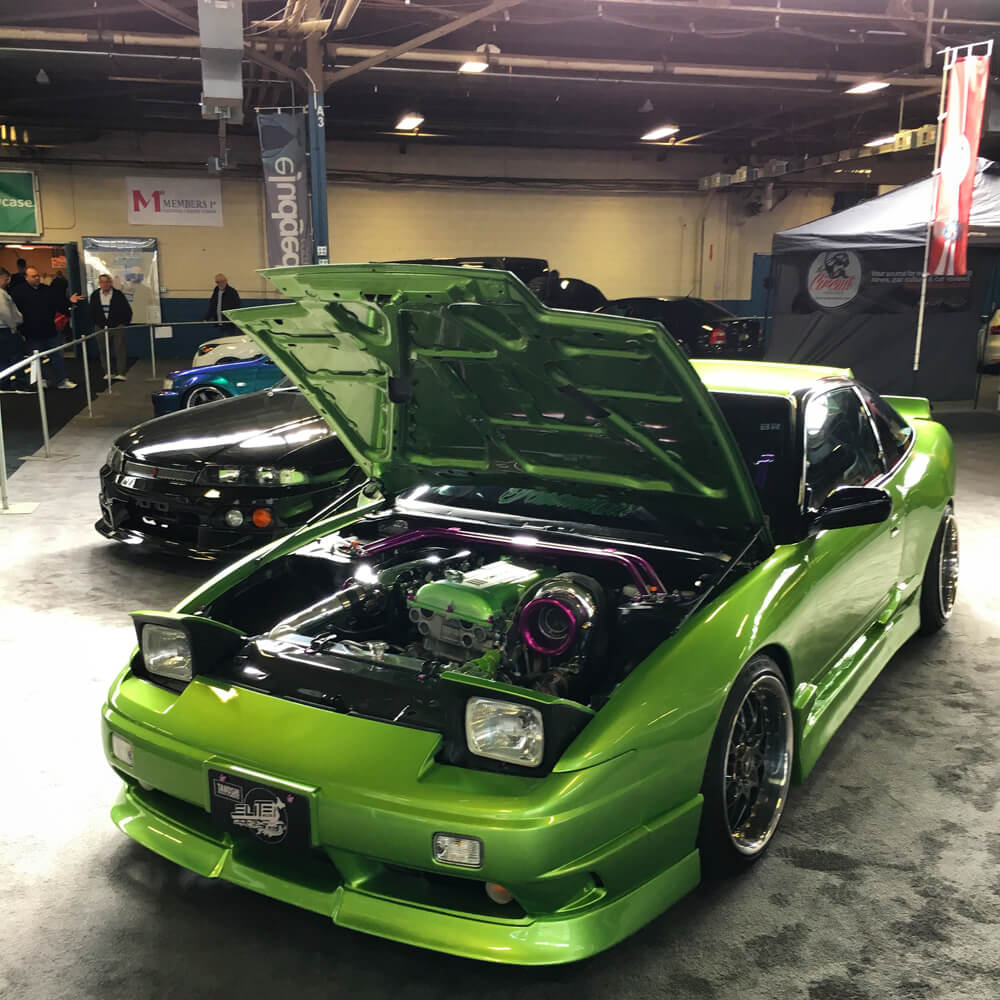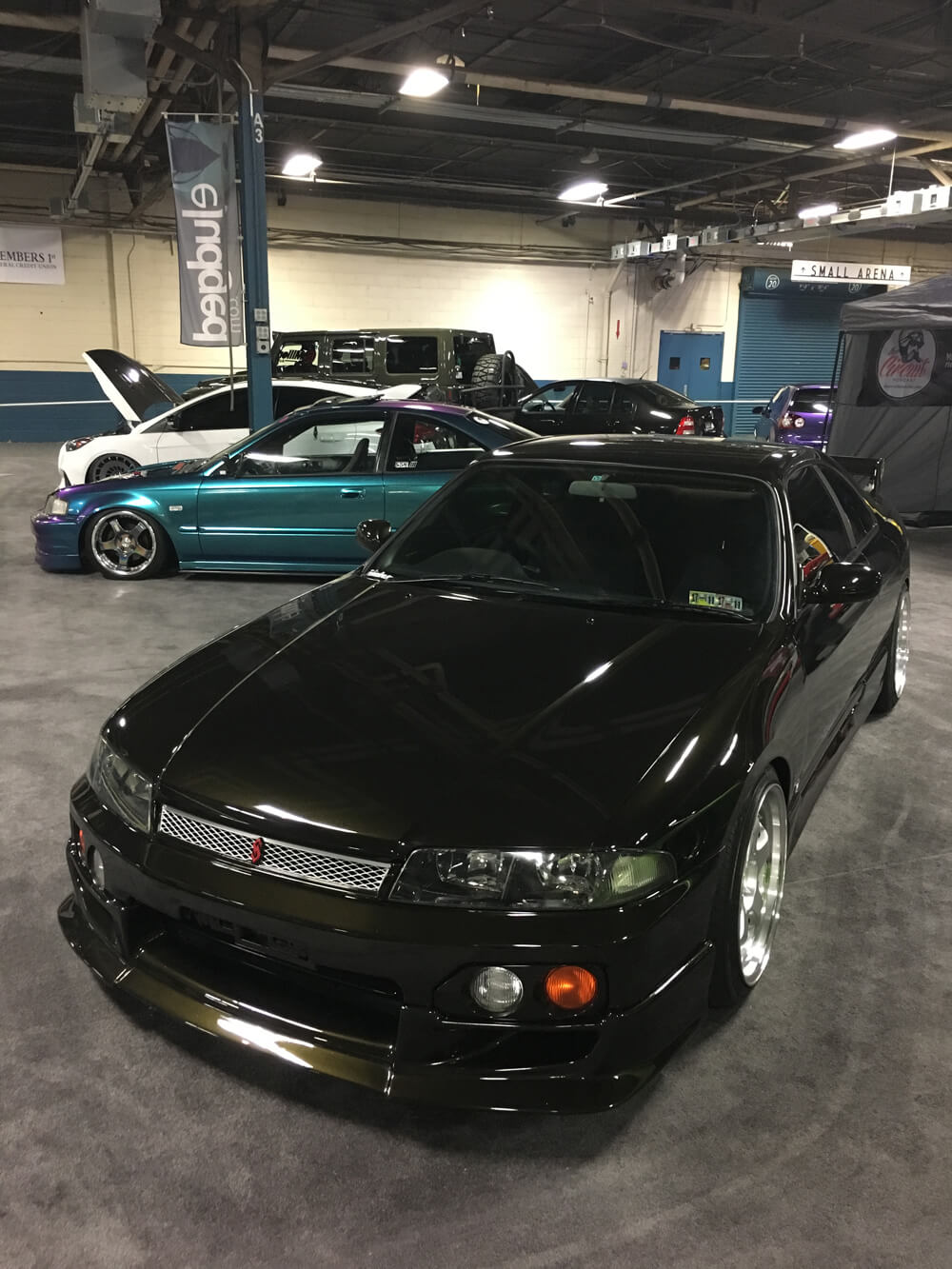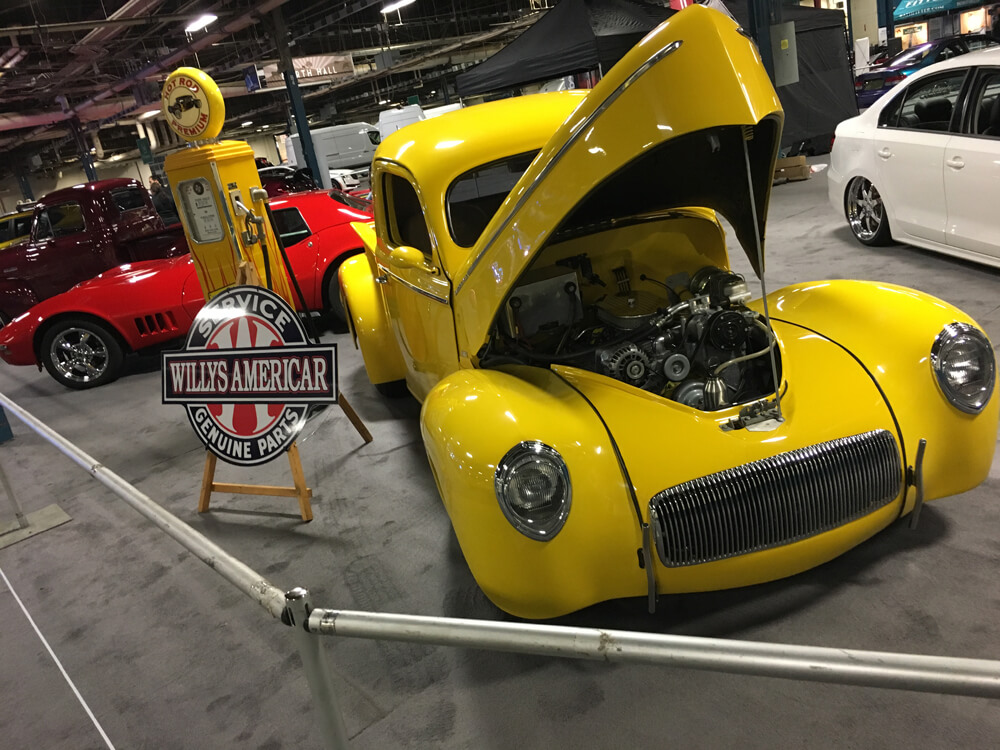 We also want to give a shout out to our partners, whom we had as special guests for RealBuilds Row at the Auto Show, The Circuit Podcast. The fellas came out and walked around the event, watched some car culture tv shows in the booth with us, and they even managed to live record a fresh episode of the show over the course of the weekend during the event. You will definitely want to check that out to hear more about what we had going on at the show, as well as interviews with Scratch from RMiller Auto and our very own Shawn Baker – who talked about all things eJudged & his other venture the JunkStyles x LowLifeStyle Brand. He may have dropped a ton of new info about the upcoming spring and summer.
Check out The Circuit Podcast – Episode 51
The PA Auto Show was a perfect way to get a glimpse of what 2017 has to offer. We've got so much in store and so much positive energy in our plans and discussions for this year, we are beyond excited. Just a little weekend in the middle of winter to get the blood flowing and the creative ideas flowing. While we've got a couple of Powered by eJudged app usage events coming up already, we still have a month or more until we hit the road for some events. After this past weekend at the PA Auto Show, we've got to say we're looking forward to it!
Enjoy the rest of our photos from the event: