Whaleyville, MD – For many in the car scene, ourselves included, much of the year is spent anticipating the H2O International weekend in Ocean City, MD – which is capped off at the end of the week/end by the official H2O International VW/Audi event a short drive across the bay at Fort Whaley Campground. This event has always been super influential and important to VW/Audi enthusiasts across the whole nation. In recent years, the weekend has also become a favorite to pretty much everyone else in the automotive scene as well. Over crowded Ocean City streets full of over-zealous "import racers" and amateur drifters has made the first weekend in October quite an interesting one. We were lucky enough this year to receive an invite from our good friends at the JunkStyles x LowLifeStyle brand to a cool meet/GTG that they had planned. The Big Easy Meet took place on Coastal Highway and 60th Street – at an amazing bar and restaurant called The Big Easy. The meet was open to "all OG's and Outcasts" and the one and only rule was to come and act like an adult. Be a part of the solution instead of part of the chaos. We're happy to say that we were on hand all afternoon and evening and there was not a single incident that occured during the meet, not even a visit from the police… and we might add that the front porch/deck of the Big Easy provided a great grandstand to watch all the cars cruise past.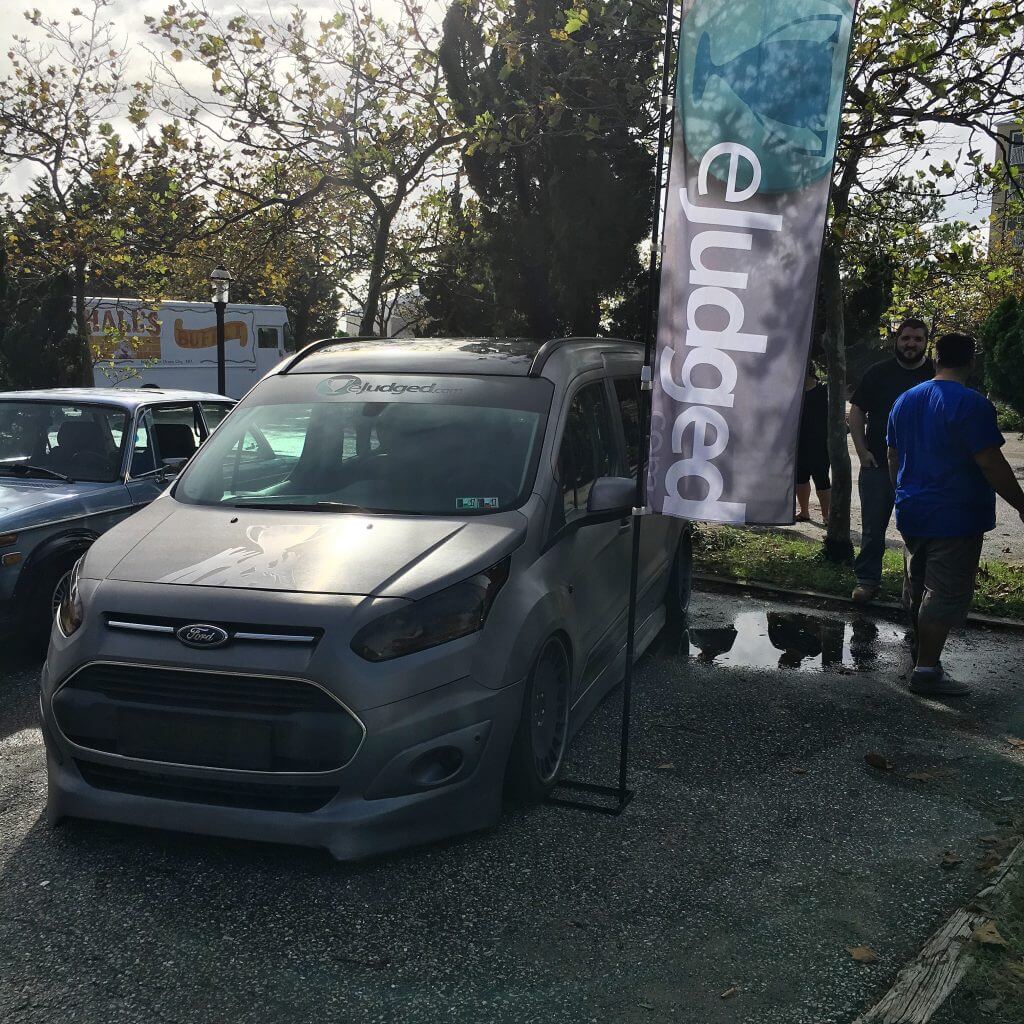 Onto Sunday and the actual H2O event. We've got to say that this was one of the biggest and most surprising yet. Now, this event survived a hurricane weekend in 2015, so it's tough to come up with any surprises. But when we arrived for a brief operations meeting on Saturday – over half of the showfield was under water. It had rained for days in advance – and in fact the rain never stopped until Saturday evening's Big Easy Meet was scheduled to kick off. More show cars turned up for the show that we can remember in recent years, and the event staff had to improvise and find new cool spots to put rows of cars. While it was a mud fest, it made for a pretty cool and different event than we normally experience. We even ended up having our booth set up right in the vendor midway, mainly because finding safe ground to keep our Ford Transit Battle Wagon afloat was quite tricky and we had a judging session to operate! We've got to give it up to Jay Shoup and the rest of his amazing crew for adapting and improvising – and at the end of the weekend another job well done. And speaking of well done, we'd also like to thank the group of judges that we worked with this year. This was truly an historic H2Oi event for eJudged as the process was smoother, quicker, and more accurate than we can ever remember. We see a lot of the same faces turning up  year after year to be a part of the judging, and we are grateful to work with people so passionate and helpful in the community.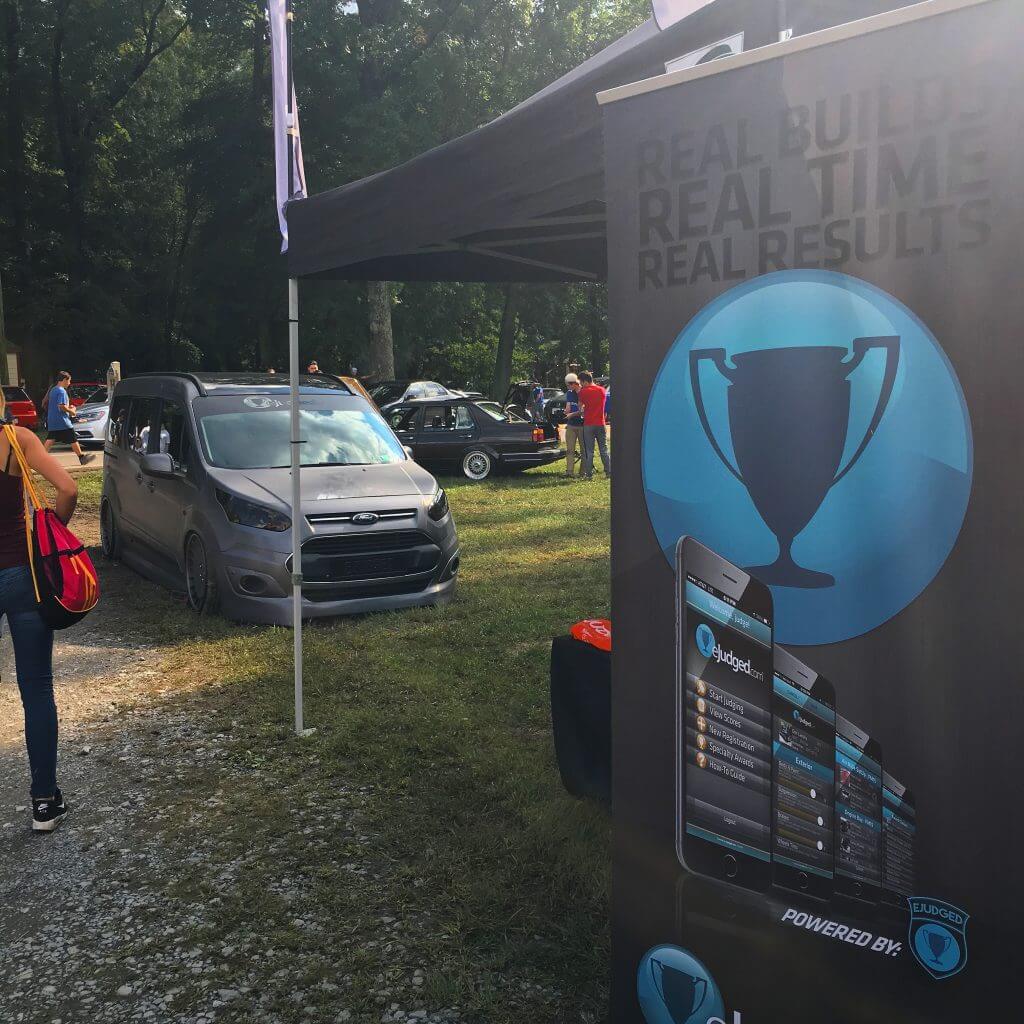 After another year for the record books, we cannot wait to see what H2O International 2017 has to offer. We're about to book our vacation house now and start counting down the months, weeks, and days already!