Boston, MA – The eJudged "Dream Team" made the trip to Boston, MA for a weekend to see what the city had to offer. We had the opportunity to work with Javier (AKA Electro) of Import Evolution with his event at the Seaport World Trade Center. The eJudged crew was on site with their Ford Transit Battle Wagon to promote its brand and also to provide some general assistance for the judging staff. The Battle Wagon was parked in the perfect location, situated between the main stage and model lounge keeping the team entertained all day long with non-stop events, which included the team tug of war, a bikini contest, bands and rappers.
The event exceeded our expectations as one of the most anticipated events of the year, providing some of the top cars in the northeast ranging from Pennsylvania to Toronto. There was some fierce competition in Boston, but it was Drew Evans G37 that stood out above and beyond the rest to Import Evolution judges winning Best of Show. We have seen this car at a number of events this year and we still continue to find new modifications week after week. Great to see a dedicated builder like Drew reaching new milestones with this car at events all over the east coast.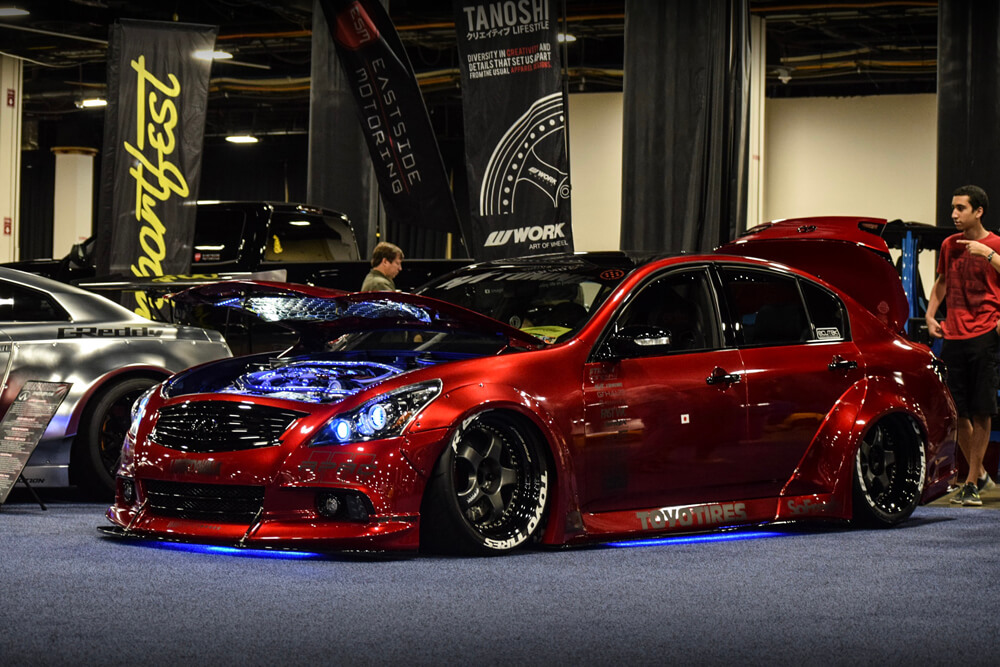 Thanks to Electro and the crew – and the great city of Boston – for the hospitality and look forward to returning to Import Evolution next year.