Elysburg, PA – We've been saving the date for the first weekend in September for quite some time now, as we knew that some good friends of ours were putting on a unique event that was sure to be a fun filled day. KnoeDown did not disappoint. The event is held at Knoebels Amusement Park in the mountains of PA. It's a hybrid of a meet and a show – as people from all over the region cruised in packs to the middle of nowhere, to enjoy a family friendly day riding coasters and other rides. But then the day was ended off with an awards ceremony. The awards were not to be taken super seriously, but we were more than happy to have them using our iOS app to come up with their final choices. We also got a chance to test out The Crowd's Choice Award – which is something we may begin to offer to meets and smaller shows where the competition aspect is not the main focus.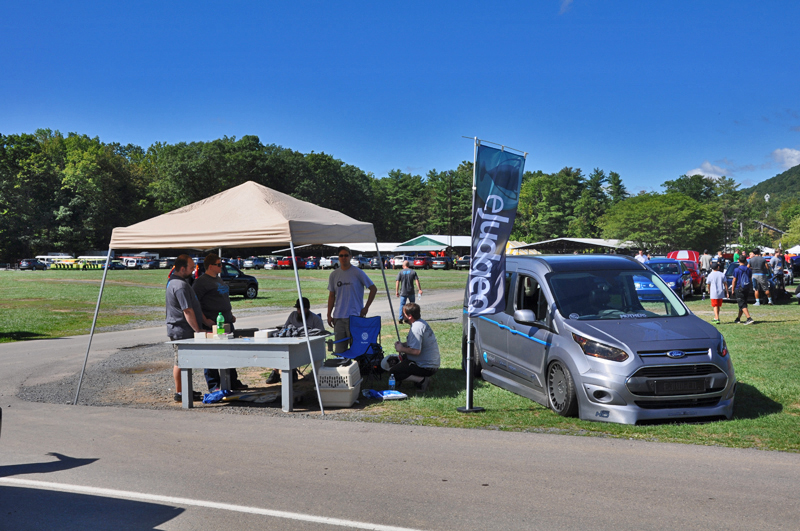 We had our Ford Transit Connect Mobile Command Center in full effect for the event as well. Kicking off the morning at the registration area, where lines of cars rolled in – and checked in – to get their spot on the showfield. After registration closed, we were able to secure a great booth spot to post up right next to the event's co-hosts – JunkStyles x LowLifeStyle and CounterKultur. Our Ford Transit was in good company, as the main pavilion area was where all of the elite cars were highlighted- as well as where the catered cookout lunch was served to participants. Hey, we told you this event was unique! Food, rides, family, and fitment… It was a breath of fresh air to see someone putting together a different sort of event from the indoor elitist standard that we've come to know lately.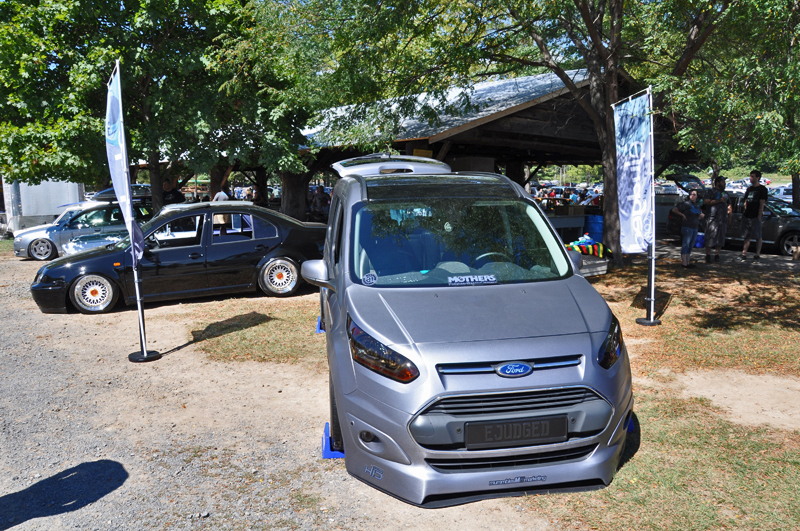 We look forward to 2015's KnoeDown event, as we understand that the park has already asked them to come back and do it all over again next September. We'll mark our calendars and be sure to return for the excitement… will you!?