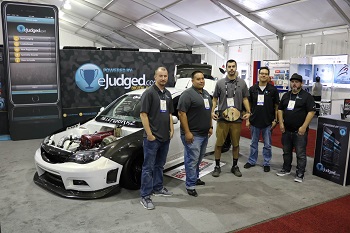 Las Vegas, NV – The SEMA show is the perfect transition to recap a successful year and to preview what looks to be another successful upcoming year. We decided to do SEMA bigger and better than ever before, securing our own 20×20 booth and displaying one of the baddest builds of 2017. It was no coincidence that Austin Barnett's WrexZilla – an RB26 GTR powered Subaru WRX – was invited to be our booth car as he also was the proud recipient of our 2017 Championship Belt. He won more  Best of Show awards than any other competitor on the Powered by eJudged "circuit" last year and his build embodied what this car scene is all about – following his own rules to create something truly unique and special.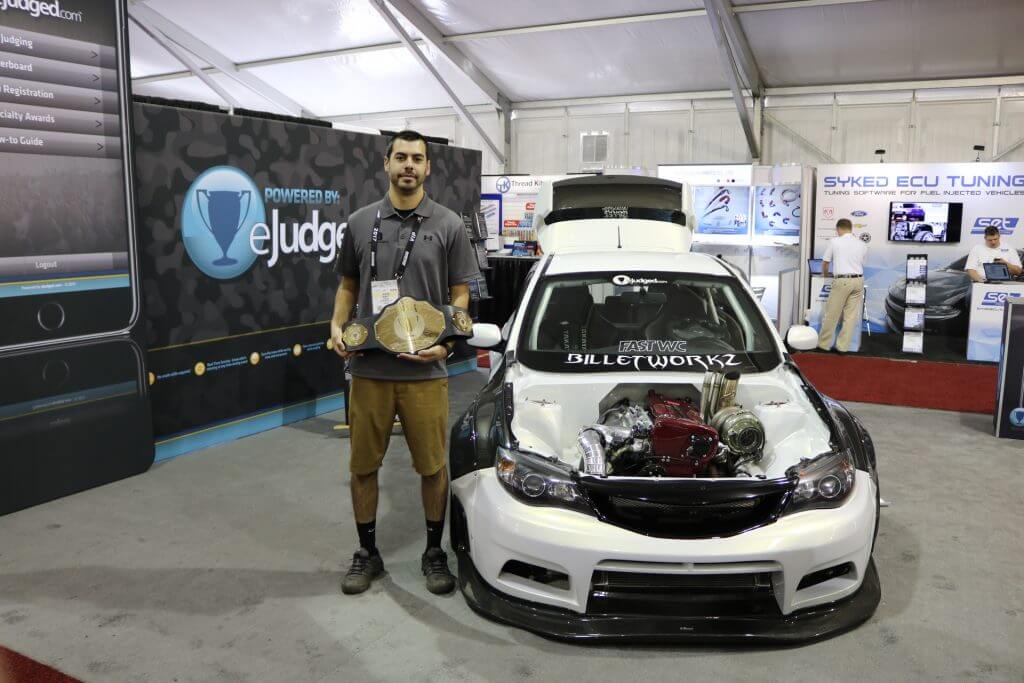 In addition to displaying and awarding our champion for the year, we also hit Las Vegas to hype the latest and greatest version(s) of our digital judging app/service.  We unveiled a brand new build for iOS and announced the addition of Android version 1.0 – which is now officially launched along with a new version for iPad sizing as well. In order to build the hype, we had Austin and his Billetworkz company help us make some killer Showfloor Awards that we presented to 10 of the coolest builds on display at SEMA. The awards were built from solid chunks of billet aluminum and lazer cut and engraved to spec to look like iPads. Check our youtube channel for video coverage of all the winners.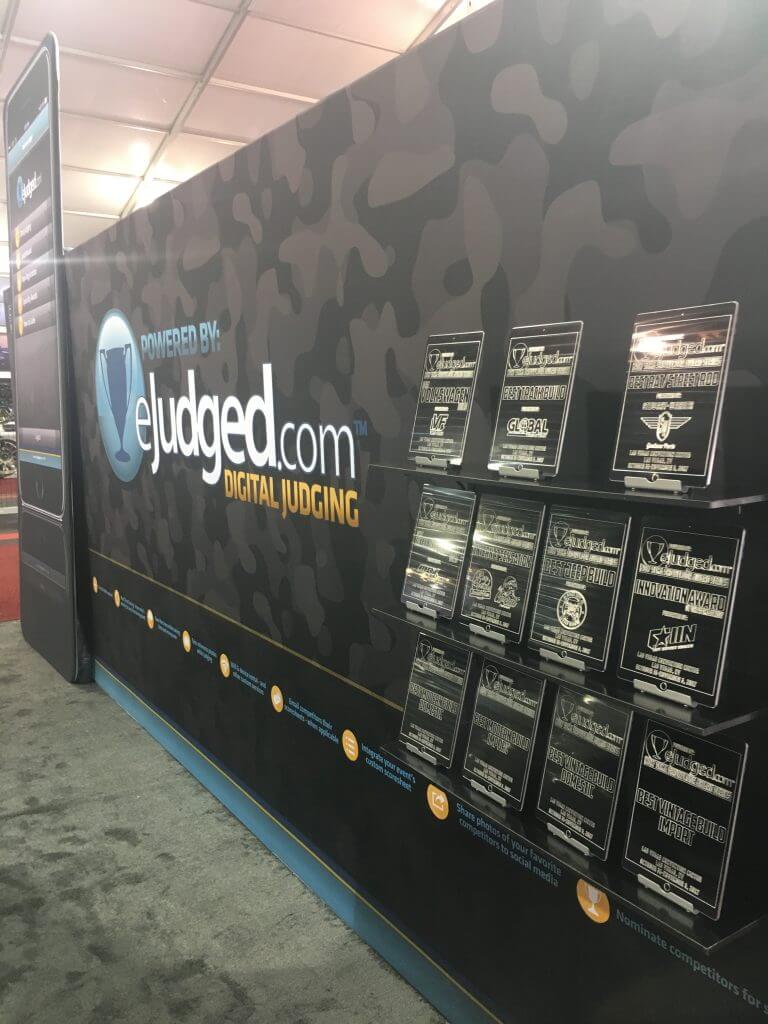 As has been the case since the birth of eJudged, our good friends at Mothers Polishes used the app to digitally judge their prestigious Mothers Shine Award. We can't express how much gratitude we have towards the people at Mothers for jumping on board early and helping us gain momentum year after year. Getting to see their process and the caliber of cars that win their awards has also taught us alot along the way.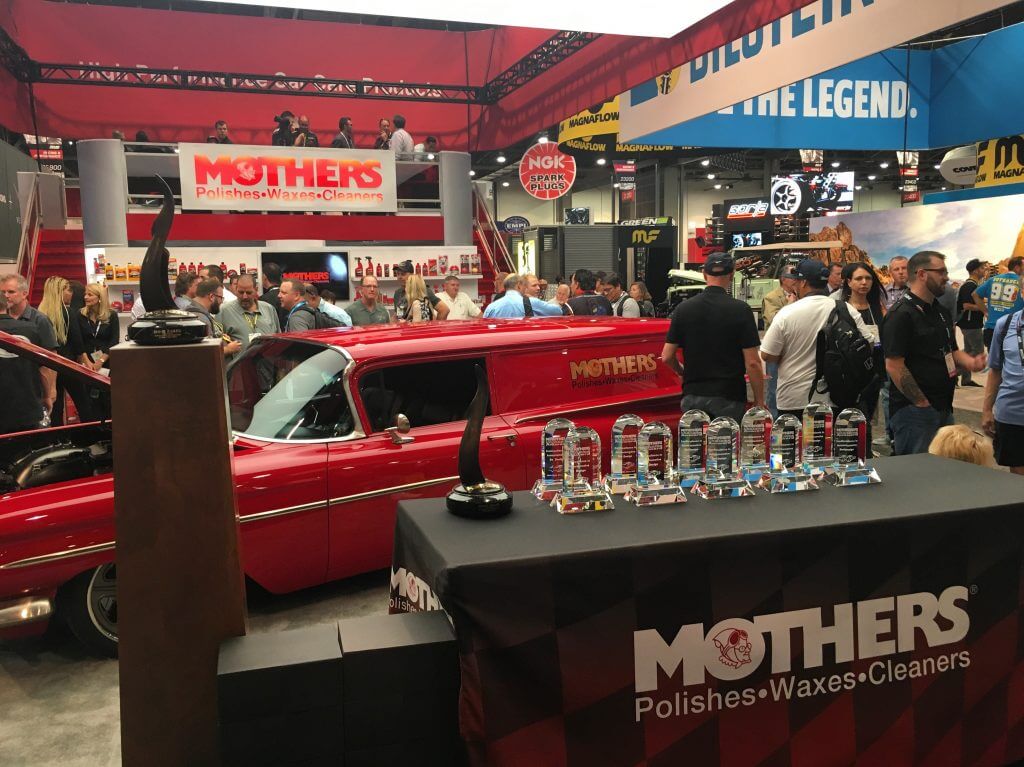 We had an incredible week in Las Vegas for SEMA – and we look forward to another year of growth. Here are some highlights from SEMA. Enjoy: