Ocean City, MD – Each September, VW/Audi enthusiasts travel to the beach for a weekend like no other. H2O International has been going on for 17 years now and has sort of become the official end of summer gathering for the community. In it's nearly two decades it has grown from a fun, laid back event strictly for VAG enthusiasts, into three days of peace, love, camber and burnouts all across town. The movement has become such a "can't miss" event that all sorts of automotive enthusiasts are now coming in swarms to Ocean City just to be on the fringes of being involved in such a cool event. From Friday until Sunday there are countless meets and GTG's planned all throughout Ocean City and the surrounding areas. These meets include just about every facet of the "scene" – from MK1 VW meets – to "outcast" meets for non-VAG cars that can't enter the showfield – to meets for car enthusiasts to go for a bike ride together up Coastal Highway. Along with any event that grows to this sort of capacity, the town was forced to send out extra police force to keep people in line – and of course to pull over scene kids that rock excessive camber. Meanwhile, 20 minutes out of town, the actual car show has grown to be bigger and better each and every year. This year we entered nearly 700 cars into our eJudged iOS app software to be judged.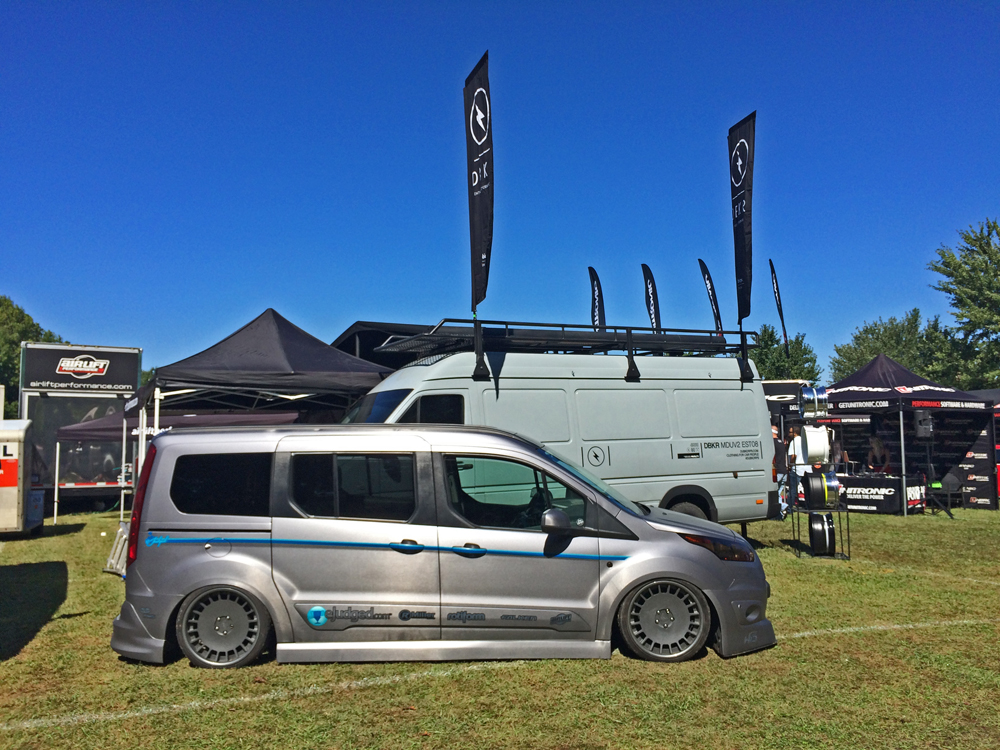 We had a great time and were extremely grateful to be asked to be a part of the event once again – after joining forces with the event staff last year. Saturday is more of a meet & greet day – formally known as the Big Ass BBQ. We did a WiFi site survey of the showfield areas in the morning. As we were wrapping that up and confirming coverage throughout the venue, we were flagged down by one of our friends at Rotiform Wheels. It was a huge honor to be asked to park in their mega booth, featuring AirLift Performance, Rotiform Wheels, and DubKorps clothing company – three brands that we respect and support. Our Ford Transit Connect Wagon was supposed to be more of an outcast for this Euro inspired car show, but we've learned this year that it fits right in and the people of the euro community love it! Each and every red light that we stopped at over the course of the weekend, the enthusiast in the next lane would strike up a conversation with us about how cool and unique our Ford Wagon is.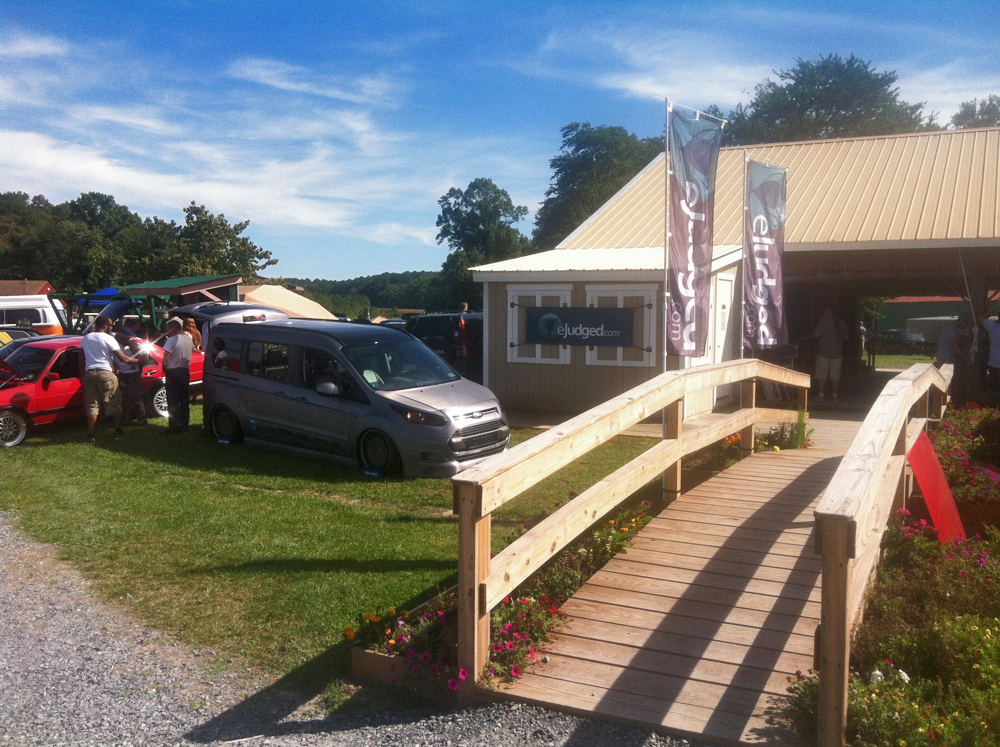 Sunday at H2Oi is "gameday". That is to say that it's the day of the actual car show. While a good deal of the competitors were still hungover from the previous night's festivities, we decided to head over to the venue and grab a good spot next to the pavilion that we would be calling our home base for the day. We hosted the judges meeting and then our Mobile Command Station blasted a WiFi signal for the judges to score the cars on their devices. By mid-day the campground was filled end to end with hundreds of VW's, Audi's, a few BMW's, and of course just the one Ford Van. We always see a ton of amazing and unique vehicles at this event – as people travel from all over the States, Canada, and even overseas to be a part of this show. The highlight of the show is always the Top Dawg competition. The Top Dawg process is secret, but if you are chosen to compete it is a huge honor and you get a special place to park as the main attractions of the event. These extensive builds always incorporate precision craftsmanship and attention-to-detail that is not found at most other events. Job well done to all of those builders!
Read More