Carlisle, PA – Year number two operating the judging sessions for Carlisle's Truck Nationals, and we've got no complaints. We love working with the crew at Carlisle Events several times a year. This event also gives us a unique opportunity to join forces with the Low Jambs Drop Shop crew. This year we had a huge tent booth display right on the showfield, where we had our Ford Transit Connect Battle Wagon on display along with some bad ass trucks. Low Jambs doesn't just bring cool trucks for display though, they help out with the judging and spreading truck knowledge to us throughout the weekend. It's pretty cool to be a part of a community where we can reach out to guys like this to operate a fun event.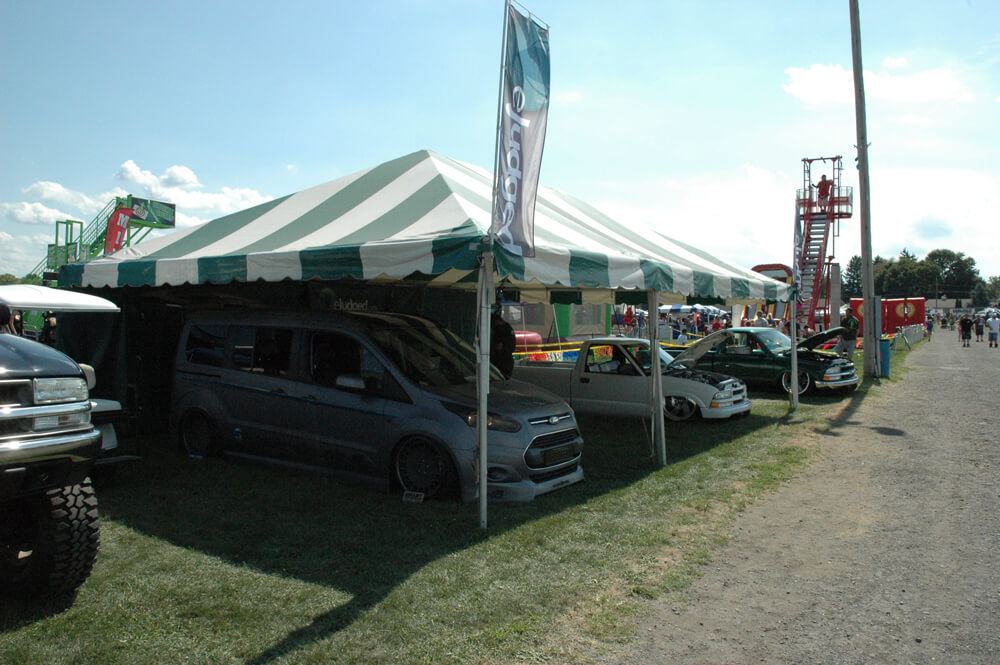 As always, the fairgrounds was packed from end to end with all things truck related – ranging from laid out mini trucks all the way up to customized big rigs. For eJudged, it's also pretty cool that this is one of the few events we attend during the year where we can see some wild van builds. We had a great time working with the Carlisle staff, the Low Jambs cast of characters, and with some of the competitors that we are now getting a chance to know from year to year. Looking forward to seeing what next year has in store!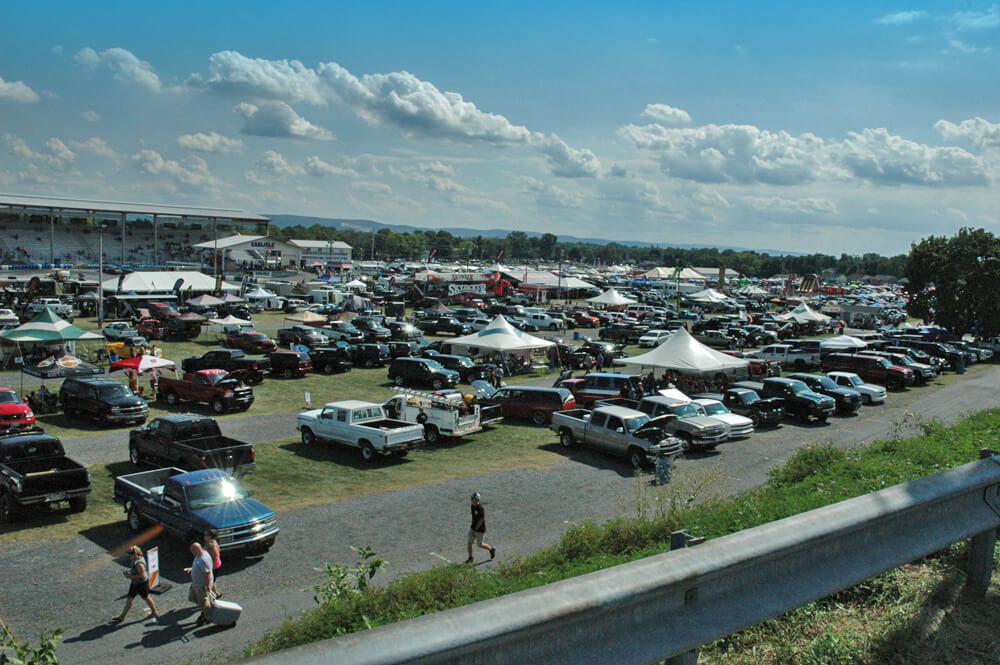 Maybe next year, we'll get in on the slip and slide action!